what is the shipping time to my country?
Shipping Times (On Average)
North America: 7-15 Business Days
UK, Europe, Australia: 7-15 Business Days
Other Countries: 8-20 Business Days
DOES the bag come with a power bank?
No, the bag doesn't include a power bank. You will have to get one separately. Thank you for understanding!  
Primarily we ship out from fulfillment centers in the United States, Eastern Asia and Western Europe.
If the item you've purchased is out of inventory in your nearest location we'll send it directly from our production lines at the same delivery times as stated in our shipping section.
Our products are efficiently packaged by our expert handling team to ensure they arrive in perfect condition regardless how far they go.
What are you shipping options
Currently we only have one shipping option, which is our Mark Ryden Backpack Insured Shipping + Handling.
This shipping option is free of charge to all of our valued customers.
WHat type of payment methods do you accept?
We accept all payments by Visa, Mastercard, American Express, Discover, & PayPal.
We also take payments over time by AfterPay and Klarna (United States Only).
If you would like to read more about paying over time, then open the tab below.
What is Klarna & Afterpay?
[UNITED STATES ONLY]
Klarna & AfterPay are two payment processing institutions that allow you to buy now and pay later.
Both allow you to spread your payment bi-weekly over a period of 6 weeks.
You will be billed the first quarter payment after purchasing and every two weeks thereafter until the 6th week.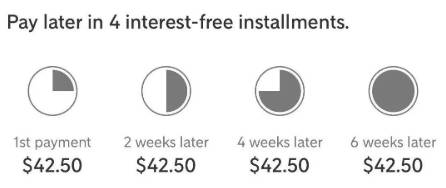 HOW EXACTLY DO BOTH WORK?
AfterPay & Klarna allow you to split purchases between $35 and $1000 into 4 equal payments automatically charged to your debit or credit card every 2 weeks.
There is no interest, no fees, and no catch. It's that easy.
DO I HAVE TO PAY A FEE FOR USING AFTERPAY & Klarna?
Mark Ryden Backpack pays a fee for using AfterPay & Klarna. There are no added costs or fees for you when using this payment option.
IS THERE A LATE FEE FOR USING AFTERPAY & KLARNA?
For AfterPay, a late fee is charged when an installment for an order is not paid after the applicable grace period (usually 10 days unless otherwise noted on your payment schedule).
AfterPay will only ever charge one late fee per installment and the total amount of late fees charged on an order will never exceed 25% of your initial order value.
Klarna doesn't charge any late fees with 4 interest-free installments.
As soon as you miss a payment, both AfterPay & Klarna will immediately stop you from making any further purchases using their services. This is because of their commitment to the high standards they set for responsible spending.
To keep you in the loop, both AfterPay & Klarna will send you an email notification when a payment draws near.
HOW DO I SIGN UP FOR AFTERPAY?
You don't need to register prior to making your first Afterpay purchase.
If it's your first time using Afterpay, you will provide payment details as usual to complete your purchase and select "Installments By AfterPay" at checkout.
Once your first order is approved, your Afterpay account is created.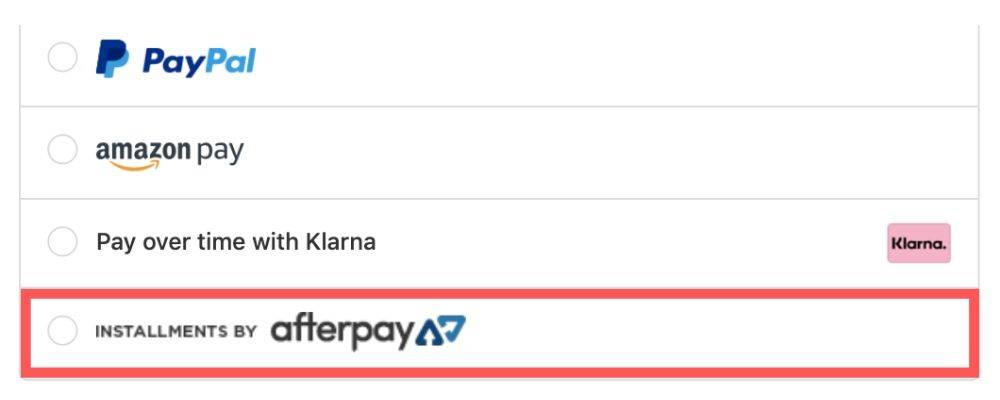 HOW DO I SIGN UP FOR KLARNA?
There's no sign up required for Klarna! If your order is eligible to pay using Klarna, the option will be presented at checkout.
Simply choose 4 interest-free installments as your payment method at checkout and enter your credit or debit card information.
This is the card Klarna will use for your scheduled automatic payments.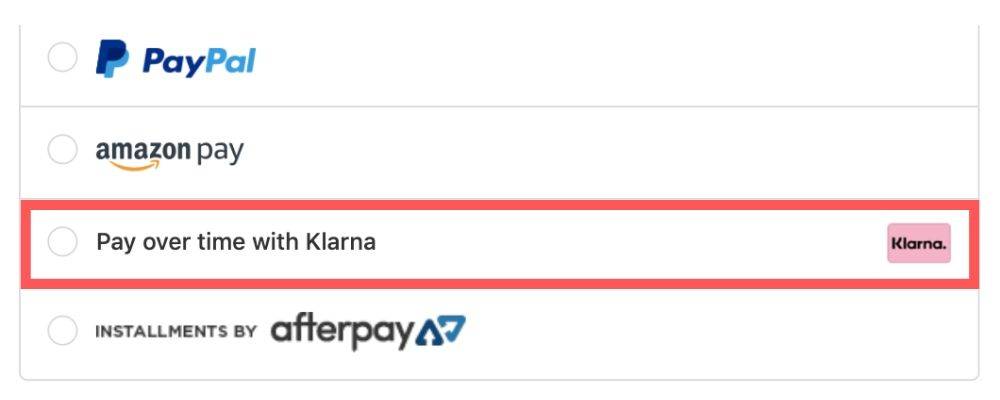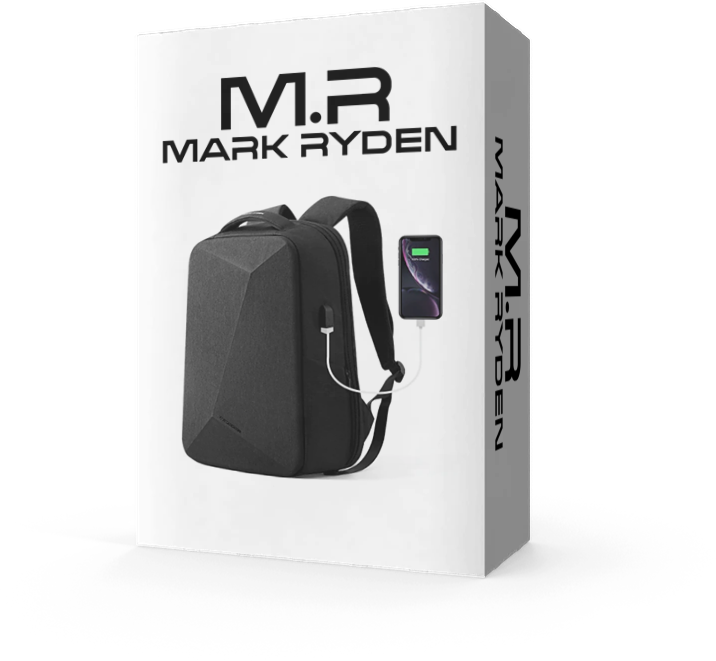 TRY AVANTOR RISK FREE FOR 30 DAYS
Try your Mark Ryden™ Avantor completely risk free for 30 days. If for whatever reason you decide you aren't satisfied, contact our helpful customer support within 30 days of receiving your order and we'll refund you, no questions asked!
Processing
Please allow 1-3 business days for your order to process.
Please allow 7-15 days for shipping.
Mark Ryden Backpack provides free shipping for all orders.
Tracking
Tracking information will be sent to you after processing is complete via email, usually 1-3 business days after your purchase. This tracking email will have a clickable tracking link.
Please check your tracking number periodically, making sure your product arrives at the proper place.
If you have any questions about processing or tracking of your shipment, please email us at contact@markrydenbackpack.com. We'll be more than happy to answer all of your questions! 
Returns
In the event that you would like to return your purchased product(s) please follow the instructions below:
Email contact@markrydenbackpack.com, providing your:

First and Last Name 
Order Number
Reason for return (optional)
Refunds
Refunds are only applicable within 90 days of your purchase.
We can not offer refunds to shipments that go stolen/missing during shipment transportation.
We can not offer refunds to shipments that have been marked "delivered", but have been stolen or missing.
A physical product must be shipped back to us in the event of a return.
The physical product that you purchased, but would like to return must be in good standing condition when received by our main corporate office.
If you have any questions about our return or refund policy, please email us at contact@markrydenbackpack.com. We'll be more than happy to answer all of your questions!
More from this collection